Foot supination, a term commonly used in podiatry, describes a type of gait in which the body's weight is shifted onto the outside of the foot. Although supination is a natural mechanism, excessive overpronation can lead to muscle and joint problems. In this article, we'll explore in depth the causes of supination, its symptoms and solutions for maintaining a balanced, healthy gait.
Supination is a phase of the walk cycle during which the body's weight is shifted to the outer edge of the foot. This action helps to absorb shock and stabilize the foot during walking or running. However, excessive or constant supination can lead to poor weight distribution and biomechanical problems.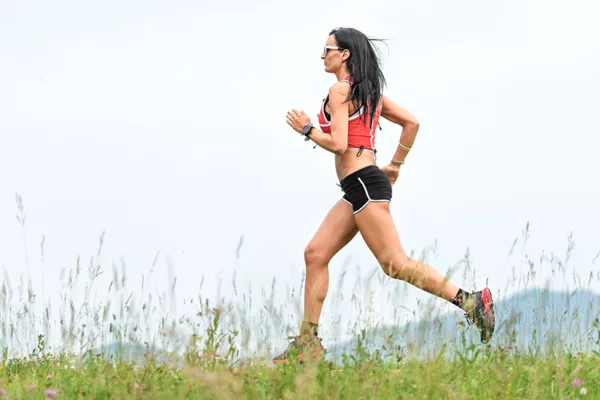 Biomechanics of the foot: Some individuals naturally have foot biomechanics that favor supination.
Foot type: High-arched feet are more likely to supinate due to reduced stability.
Unsuitable shoes: Shoes without proper arch support can encourage supination.
Past injuries: Previous ankle or foot injuries can influence gait.
Supination-related symptoms :
Foot pain: Douleur à l'extérieur du pied, de la cheville et même du genou.
Instability: Feeling of imbalance or weakness when walking or running.
Uneven shoe wear: L'usure des chaussures est plus prononcée à l'extérieur de la semelle.
Suitable footwear: Choose shoes with good arch support and adequate cushioning to reduce supination.
Orthopedic insoles : Custom insoles can help correct excessive supination and improve stability.
Stretching and strengthening: Exercises targeting the muscles of the feet, ankles and legs can improve biomechanics.
Professional Consultation: Consult a podiatrist or healthcare professional for a thorough evaluation and personalized recommendations.
Supination can influence gait and cause muscle and joint problems. By understanding the causes, symptoms and solutions, you can take steps to maintain a balanced gait. If you experience excessive supination with uncomfortable symptoms, it's advisable to consult a healthcare professional for an accurate assessment and recommendations tailored to your situation. By adopting preventive measures and seeking medical advice, you can improve the health of your feet and maintain a healthy, comfortable gait.
How do orthopaedic insoles help with cramps?
Les semelles orthopédiques sont conçues sur mesure pour s'adapter à la structure individuelle du pied, offrant un soutien optimal de la voûte plantaire et réalignant la posture. Elles aident à réduire la pression excessive sur la partie extérieure du pied, minimisant ainsi les risques de tensions musculaires et de problèmes articulaires liés à la supination.
En portant les semelles New Equilibre, il est possible d'améliorer la biomécanique du pied, d'atténuer les impacts sur les articulations et de favoriser une démarche plus équilibrée. Que ce soit pour prévenir les douleurs ou pour corriger des problèmes existants, les semelles orthopédiques apportent un soutien adapté et personnalisé pour permettre une marche confortable et en harmonie avec le corps.

Discover all New Equilibre insoles on our online store: